August 2022
New Microgrid for Kentfield, CA. Home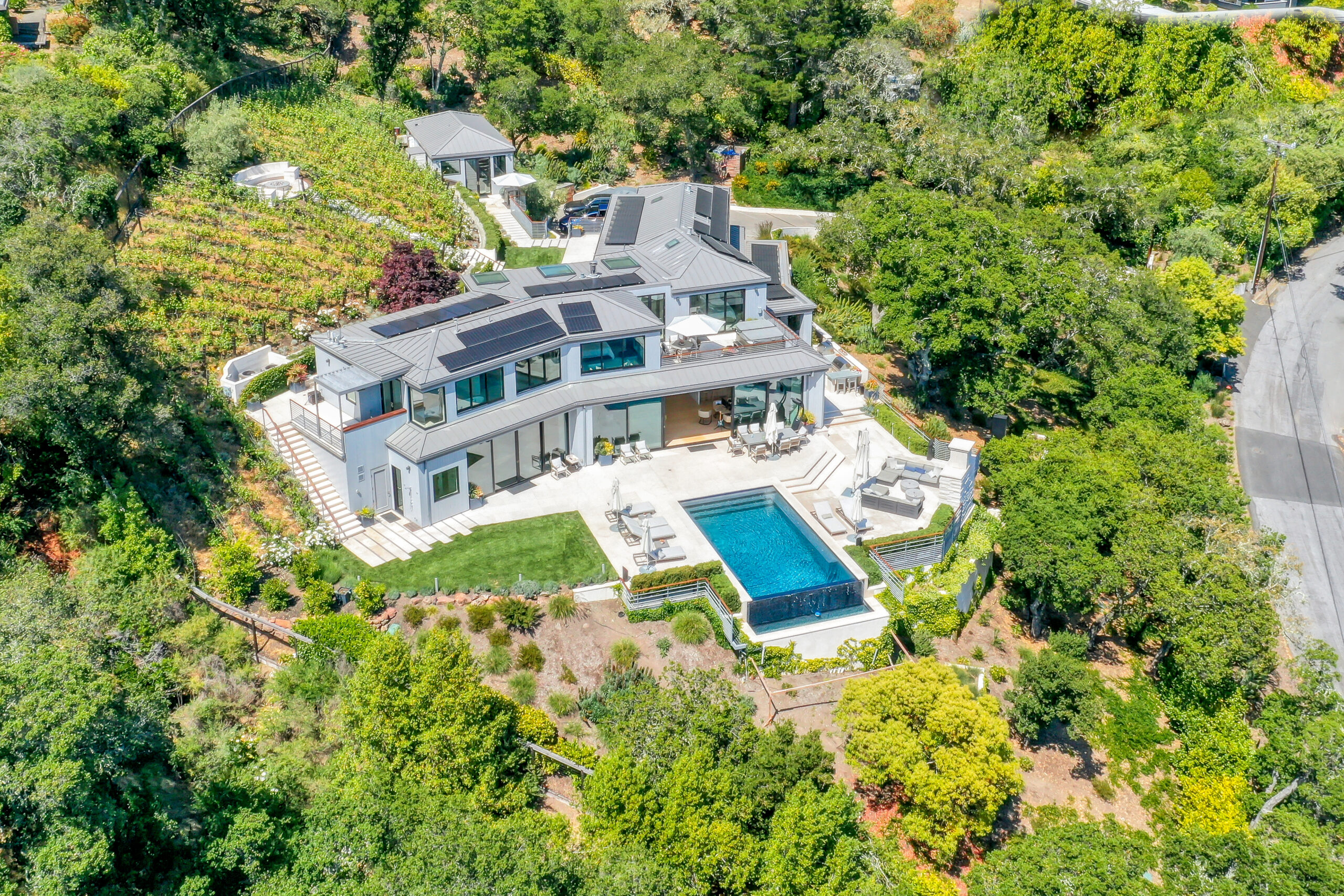 Homeowner Upgrades Power Infrastructure with ES's Energy Conductor™
With jaw dropping views of Mount Tamalpais off the end of the Infinity pool, this homeowner designed and built their dream home in 2017 with the latest efficient building techniques. The views and stunning home were as advertised and exceeded their expectations, but to their surprise their energy bills were as well, and significantly higher than they had hoped for. Throw in the unreliability of PG&E's utility service and they realized they were missing some critical ingredients.
"When I started planning our ultimate home, I thought just using the latest building standards would yield an efficient and comfortable home. After living in it for a year, our energy bills were $3,500 a month and that's when I got Energy Security's team involved in designing and engineering a more efficient power infrastructure, with truly renewable energy sources".
ES got to work analyzing the properties energy use and available infrastructure. Meetings with the family yielded an understanding of their usage patterns and preferences, which led to designing a system that would meet their primary and preference objectives. This included engineering a commonsense load shedding strategy that maximized use of the planned Battery Energy Storage system in the event of yet another PG&E shutdown. "I realized as we went through this process that none of the other vendors or sustainability consultants even brought up a load shedding strategy. When I compared them to what I would get from Tesla's Power Wall, it was a no-brainer to go with their "Energy Conductor™".
Time To Upgrade
The plan called for building a utility vault at the end of the Infinity pool, out of site, which would house ES's Energy Conductor™, the Solar Array inverters and Battery Energy Storage System. Tapping into the homes' existing electric infrastructure was a daunting but necessary task. According to Paul Wilkinson, ES's CEO and CTO, "When we engage early with the Architects, General Contractors, MEP teams and owners during the design phase, the whole property is integrated into the energy envelope. Retrofits require an extra level of design and engineering, so if you're planning a build, give us a call and we'll help you out".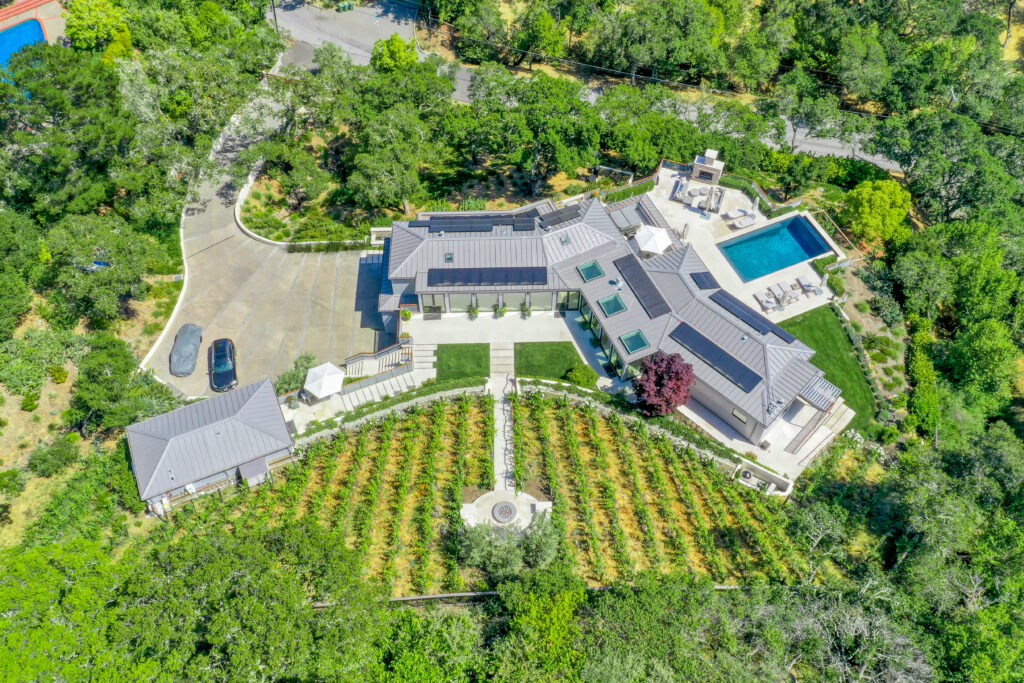 The Ultimate Solution
The new energy infrastructure is driven by the 54kW Energy Conductor™ with redundant (N+1) hot swappable inverters and remote-controlled circuit breakers. 36kW and 150Amps are dedicated to the Whole House Power system and 18kW and 75Amps are dedicated to the Critical Grid™ which powers all Mission Critical loads. Energy from the 23kW Solar Array is stored in ES's 100kWh Advanced Battery Energy Storage System and everything is backed up with a 10kW Co-Generator. The system is remotely monitored at ES's Energy Conductor's NOC in the San Francisco Bay Area.
Good for the Environment and the Bottom Line
With ES's Energy Conductor™ acting as the conductor for the property's energy orchestra, the owner has already reduced his utility bill's by over $2000 a month, and they no longer need to worry about PG&E shutting off power. This Grid Interactive system can send excess solar power back to PG&E, utilizes PG&E when rates are low to charge the batteries and power the home and the Sun when it's shining. Incorporating renewable resources cuts their carbon footprint in half and provides a much more resilient and efficient energy system to power the property. What's not to like?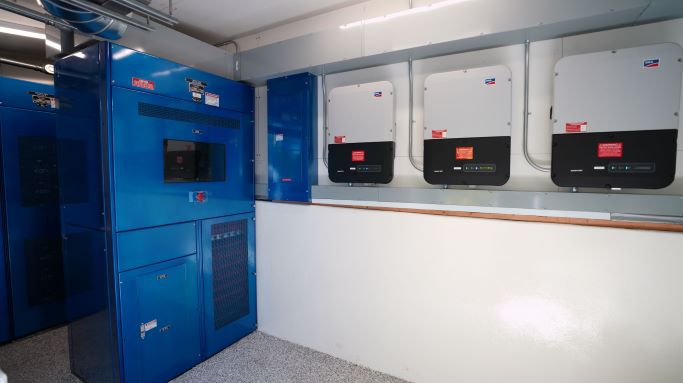 About Energy Security, Inc.
ES's Energy Conductor™ deliver consistent, clean, efficient, resilient energy whether on or off-grid and regardless of the public grid's condition. ES is dedicated to providing customers with comprehensive energy systems that are unparalleled in the residential and light commercial market.
Call us at 408-353-4374, email us at info@energysecurity.com, or visit our website at energysecurity.com